2019 is going to be interesting, if only because all the most popular fashion trends are eye-popping as hell. We're talking bike shorts, neons, red-and-pink outfits, patterned suits, and—wait for it—tie-dye. Scroll on to get a leg up on what all your fave celebs will be wearing next year.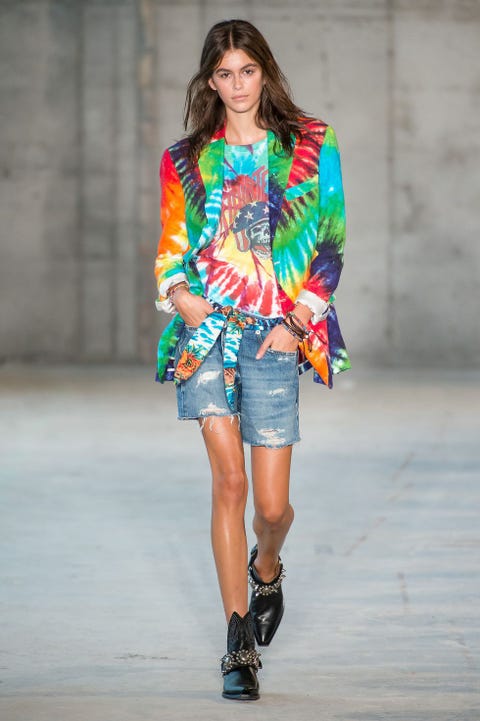 If you saved all your multi-colored, self-dyed shirts from middle school, NOW. IS. YOUR. MOMENT! Tie-dye is back in a major way for 2019, as demonstrated by Kaia Gerber on the R13 runway.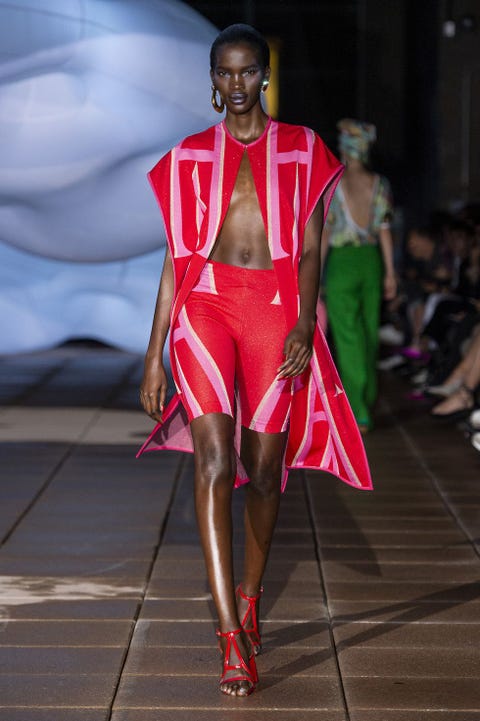 You've seen 'em on the Hadids and the Kardashians and various influencers, but you're about to see them everywhere else too, if the runways are any indication. Here, a model at the Adeam show wears a sporty pink and red pair with a geometric cape.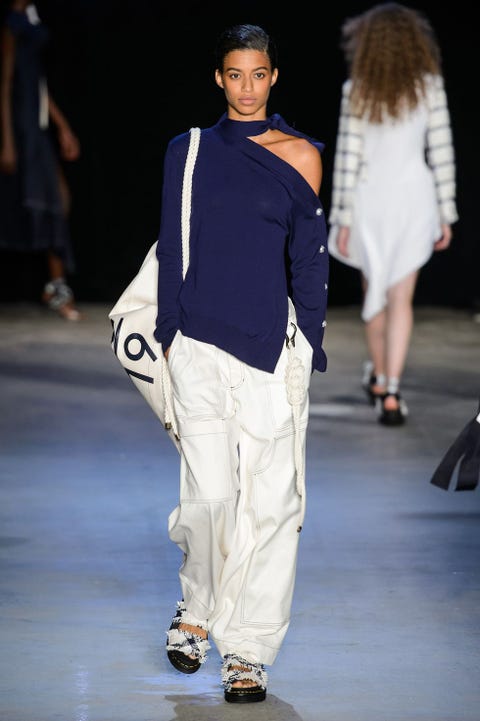 Cold-shoulder styles are still going strong, but having a piece, like the one from the Monse runway show here, with just one cold shoulder is the fresh new way to dress in 2019.
4
See-Through Plastic Coats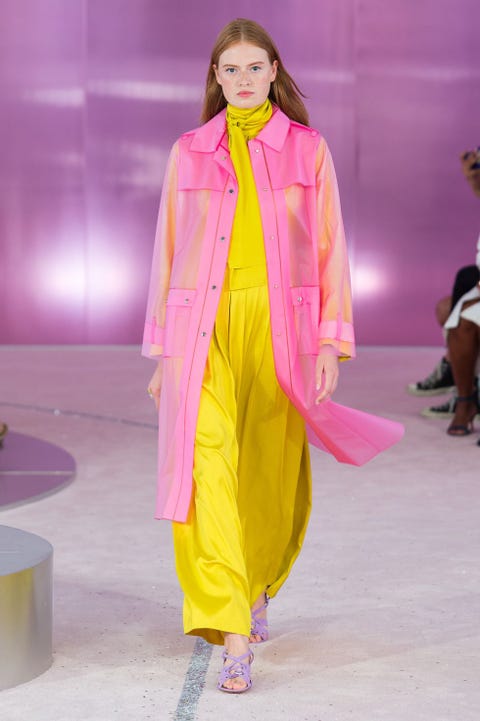 This trend says, "Don't let a rainy day take away from your fabulous outfit—wear a coat that lets it shine through!" A model on the Kate Spade New York runway demonstrates the look in a bright pink style that still gives a peek at the yellow piece underneath.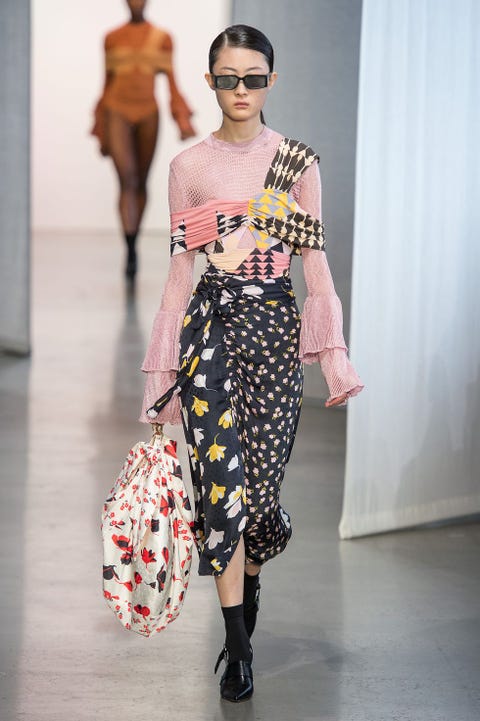 Sure, you could mix and match patterns on your own, but this 2019 trend does the work for you. Here, a model illustrates how multiple prints work together in one dress during the Self-Portrait show.